Shop Now
High-Priority Service for Scientific Research
Primary Cells for True Research Outcomes, Tailored Media to Optimize Primary Cell Life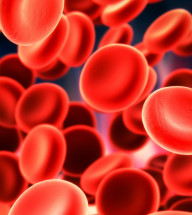 Highly-Tailored Cells and Media for the Best Possible Research Outcomes
GET FAST ACTION: Talk to a real person today. Get a quote today.
WE'VE BEEN RESEARCHERS, TOO FOR 25+ YEARS: We know the value of specializing in Primary Cells and creating media specifically for each Primary Cell type . . .
CHOOSE PRIMARY CELLS FOR TRUE OUTCOMES: unexposed to phenol red with limited exposure to antimicrobials.
TAILOR CELL SELECTION to Your Research: Choose Primary Cells by a representative sample of the population or by donor demographic information.
CHOOSE MEDIA DESIGNED FOR EACH PRIMARY CELL TYPE: to prolong primary cell life. Each medium is composed and supplemented to maximize the life expectancy of a particular primary cell type.
ENJOY BETTER PERFORMANCE: Primary cells cultured in Lifeline® medium will out-perform cells grown in similar media: cells plate better, grow more quickly, maintain better morphology, for consistently reproducible results.
Avoid waiting for a call back (or choosing media not tailored for your particular Primary Cells, or cells not tailored for your research).
Call us today for High-Priority Service: 877-845-7787
Thawing and Seeding Lifeline Primary Cells